Since conflict erupted in northern Nigeria eight years ago, the country has steadily spiraled into a humanitarian crisis. The conflict has claimed more than 20,000 lives, and almost 7 million people are in need of humanitarian assistance, more than half of these children. Without assistance, more than 5 million will face serious food shortages this year.
The food scarcity situation is made worse by the disruption to and lack of basic services such as clean water and shelter, leading to increased likelihood of disease.
Because of the conflict, some parts of the country are too dangerous for aid agencies to operate.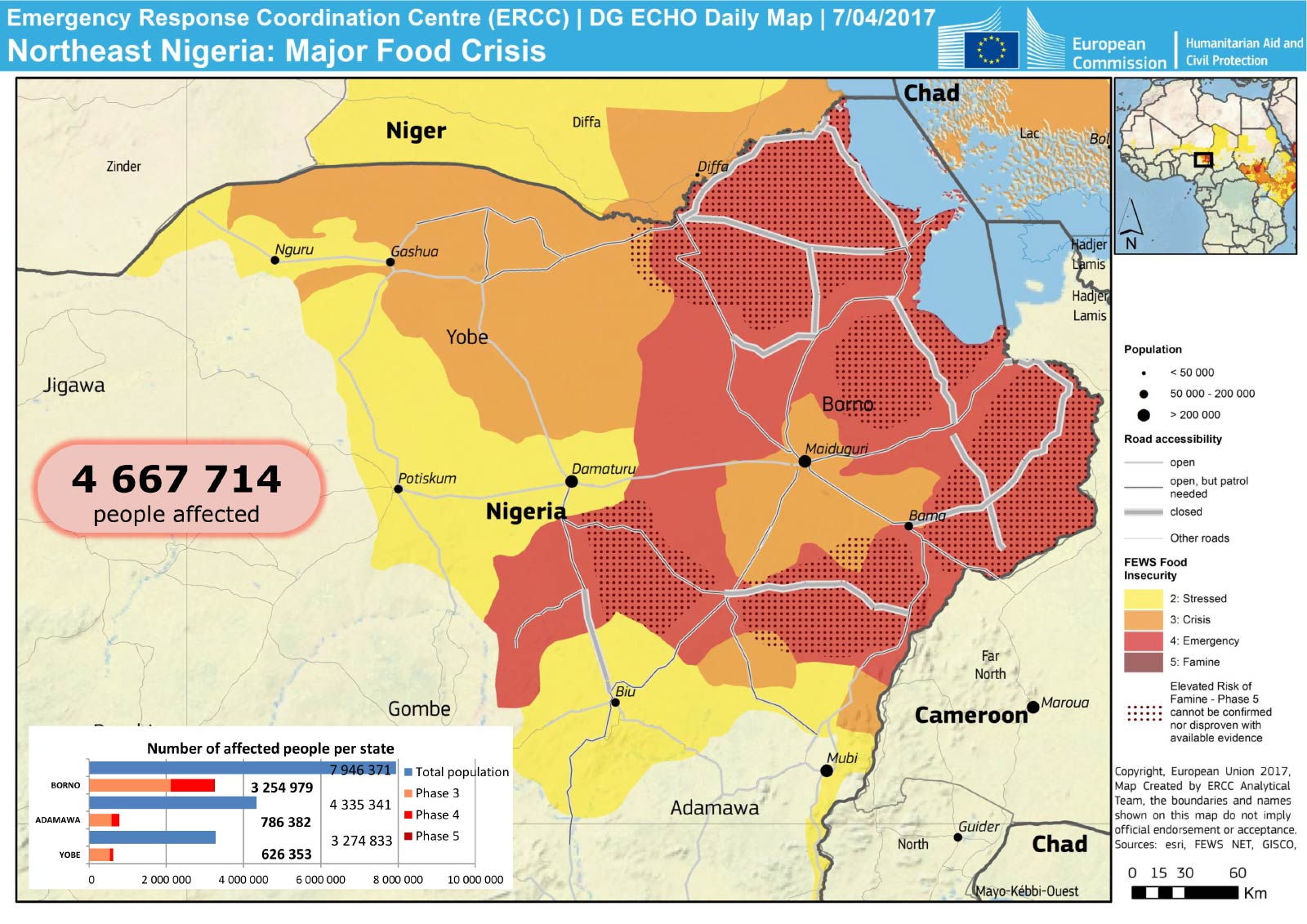 photo: Thomas Saater/Oxfam