Our members are active 24/7 in many different countries, responding to the humanitarian needs as disasters unfold.
When a large-scale crisis occurs we work together as the Humanitarian Coalition to mobilize the support of Canadians. For smaller-scale disasters, the Canadian Humanitarian Assistance Fund (CHAF) enables one of our agencies to respond on behalf of the Humanitarian Coalition.
However, there are often forgotten or ongoing crises to which one or more of our member agencies are actively responding. You can read more about these crises below, or make a donation directly to one of our agencies to help them deliver life-saving aid.
Photo: CARE
COVID-19
The Coronavirus is spreading rapidly around the world, and its impact on vulnerable populations could be devastating. Our member agencies are providing water and hygiene, prevention education, and improved health systems.
Photo: Canadian Foodgrains Bank
Cyclone Idai Aftermath
A year after Cyclone Idai swept across Mozambique, Malawi and Zimbabwe, half a million people are still living in inadequate housing and 1.6 million people are facing severe food shortage.
Photo: Oxfam-Québec
Horn of Africa hunger (locusts)
Locusts are ravaging large swaths of land across east Africa, destroying crops in Somalia, Ethiopia, Kenya, Uganda and Tanzania. More than 12 million people are at risk of going hungry.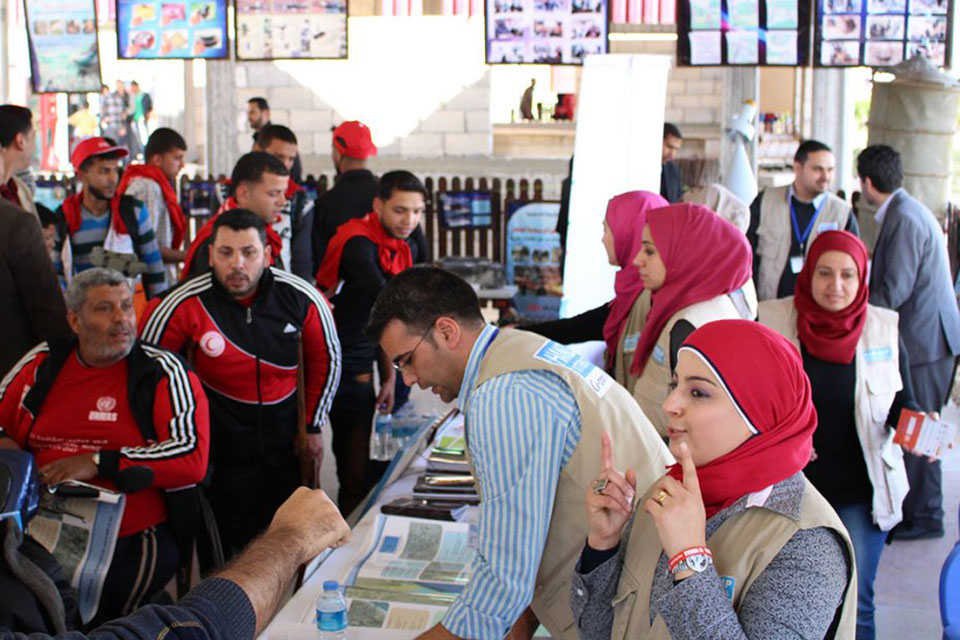 Photo: Humanity & Inclusion
Palestine
The escalation of conflict in the Spring of 2021 has amplified the existing humanitarian crisis in Palestine. Access to basic services is compromised and there is increasing need for medical supplies, food, clean water, psychosocial and economic empowerment.
Photo: Save the Children
Rohingya Refugees
Almost a million ethnic Rohingya people fled to Bangladesh from Myanmar in 2017. Refugees living in the temporary settlements of Cox's Bazar continue to need food, water, shelter and health care.
Photo: Humanity & Inclusion
Venezuelan Refugees
More than 2 million Venezuelans have fled to Colombia to escape the political and economic crisis in their own country. Without status they cannot access basic necessities like water and health care.
Photo: Canadian Foodgrains Bank
Yemen
The horrific conflict in Yemen is creating a devastating humanitarian crisis. Hospitals and schools are damaged, water is in short supply, and five million children are especially at risk of severe hunger.