Humanitarian Needs
A number of rivers across Ethiopia burst their banks following extensive rainfall for most of April. Following two years of drought, which left the region arid and unable to absorb the torrential rains, flash floods submerged many kebeles (communities).
More than 165,000 people were affected by the flooding, which killed at least two people and forced more than 1,600 families to leave their homes. The floods washed away thousands of homes, destroyed farmlands and made roads impassable. Drinking water sources were contaminated, increasing the risk of disease outbreak.
Humanitarian Response
Islamic Relief Canada worked to increase access to safe water, sanitation services and hygiene items as well as support livelihood recovery in Ethiopia following the flooding.
They installed two emergency water treatment facilities, distributed water treatment sachets to 15,000 people, distributed soap to 2,500 households and promoted hygiene and sanitation practices to control disease outbreaks. They renovated and rebuilt communal sanitation facilities, water points and communal latrines in places such as schools and health posts and constructed latrines, taking into account cultural norms and protection by ensuring lighting, privacy and gender-specific needs.
They distributed $60 CAD a month for three months to 650 vulnerable households so they could purchase basic necessities, and initiated a cash-for-work program to renovate and clean damaged public structures.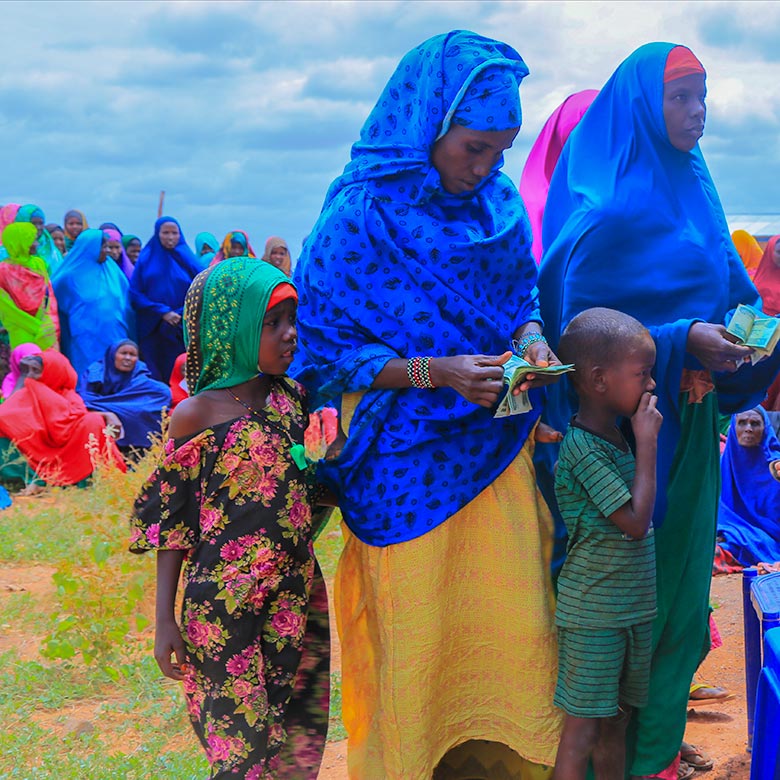 Image
Our response to small and medium-scale disasters is co-funded by Global Affairs Canada, the member agency delivering the assistance, and donations to the Humanitarian Coalition. Your gift will help us be ready for the next disaster. Donate today.